Kiva & Zen Yoga Studios in Topsham is a magical sacred, healing space offering a variety of yoga classes including Hatha Vinyasa, Astanga, Yin, Menopause and Kundulini, to name a few. Our classes offer options for all levels, so you can choose the best one to fit your vibe. Please see our full time table below for all class information.
KELLY SCOBLE | SACRED LIGHT ALCHEMY SOUNDBOWLS
THURSDAYS | 7:00PM - 8:30PM
Our sound baths are a form of meditation, that guide you into a deep state of relaxation using crystal sound bowls, with these singing bowls we are able to feel the vibrations flowing through the body and get them into a deeply relaxing state.
Pease note this is a group session
GRAHAM BIDWELL | KUNDULINI YOGA
MONDAYS | 6:30PM - 8:00PM
Kundalini Yoga is a dynamic blend of physical postures, breathing, movement, stretching, meditation, mantra & relaxation. This combination brings awareness, strengthens mind & body, & breaks free from limited beliefs & fears. Something for everyone.Something for everyone, regardless of age, fitness, occupation & experience.
NIKKI CASSAP | SIVANANDA YOGA
TUESDAYS | 7:00PM - 8:15PM
Sivananda Yoga is a sequence of poses strung together to bring strength, length and balance to the body. More time is taken in the poses inviting students to find their breath, settle and have a deeper practise experience. 
All levels welcome as Sivananda is accessible to all whether you new to the mat or a well seasoned yogi.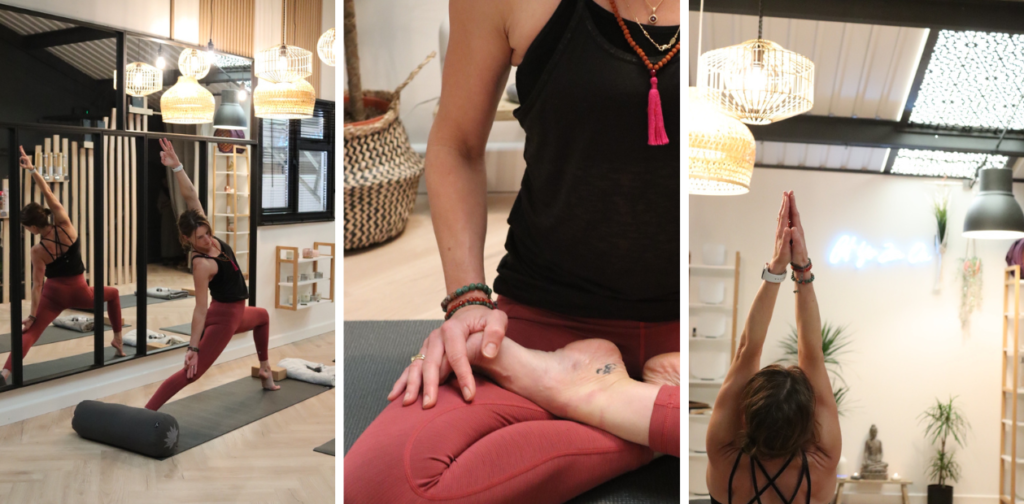 CHARLIE NASH | ASHTANGA YOGA
WEDNESDAYS | 9:30AM - 10:45AM
A dynamic practice working on strength and flexibility to enhance freedom of movement on and off the mat. I will lead you through the Primary series of the ashtanga system, one pose (asana) prepares you for the next to support your body and progress you in your personal practice. The postures (asanas) are linked with the breath to enhance the strength and control of your body and mind. We finish with a short breath practice (pranayama) and recharging relaxation (shavasana).
KELLY SCOBLE | SACRED LIGHT REIKI TREATMENTS
WEDNESDAYS | 12:00PM - 5:00PM
Reiki is a deep calming and recharging inner healing. It is a safe, natural effective form of healing from the inside out. While spiritual in nature, it is completely non denominational. Life force energy is administered by laying the hands on or hovering them above the body, spiritually connected and guided with intentions, intuition while channeling the flow of this healing energy.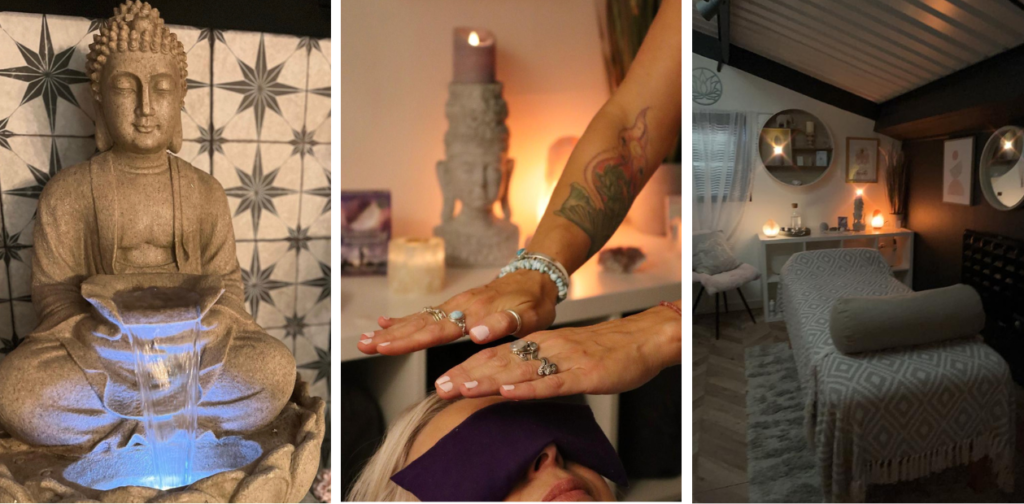 ANNE HARRISON | HATHA FLOW YOGA
WEDNESDAYS | 5:30PM - 6:30PM
In my Hatha flow there will be more dynamic flowing sequences, often using sun salutations and vinyasa to warm the body and move through the postures. The classes include an element of all styles of yoga, to bring a fresh angle to Hatha yoga and will encourage the use of yoga props in a fun and informal environment to help you explore your practice. Variations to postures will be given throughout the class allowing each person to adapt the class to their personal level of yoga practice.
ELLA MARSH | FEEL THE FLOW VINYASA
WEDNESDAYS | 7:00PM - 8:00PM
A gentle Vinyasa practice that includes flow, balance, strength and breathing techniques. Designed to give some gentle challenge to students, relieve stress and deepen the mind/body connection. Let go of your day and tune into you time.
ANNE HARRISON | GENTLE HATHA YOGA
THURSDAYS | 10:45AM - 11:45AM
In my gentle Hatha classes we will spend more time on breath work and will move between postures more slowly, with more time for relaxation and recovery in between each posture. My Hatha classes include modern stretches to undo the stresses and strains of modern life alongside more conventional yoga postures to challenge and develop your yoga practice. Variations to postures will be given throughout the class allowing each person to adapt the class to their personal level of yoga practice.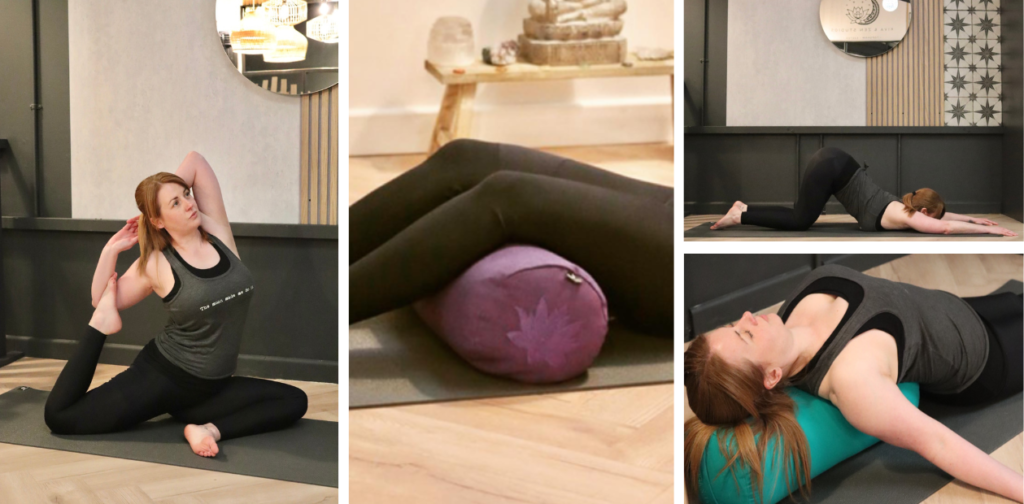 GEORGINA ROSE | BREATH FREE WORKSHOP
SUNDAY 3RD DECEMBER | 11:00AM - 1:00PM
BREATHE FREE - Intro to Spiritus Breathwork Workshop
Please note for more up coming dates, click on the Book Now button and secure your spot.
This workshop will be a dive into the medicine of the breath using Spiritus Breathwork, a conscious connected breathwork technique, which can open portals for potent healing. You will be introduced to the Spiritus Breathwork technique and be led through a healing ceremony where you get to connect deeply with the breath to clear what is ready to be let go of, reset the nervous system and find peace and grounding afterwards.
Sessions will be held in an intimate group of no more than 6 people to ensure you are fully supported in your energy and breath journey.
Please Note  – Spiritus Breathwork isn't for everyone.
Safety is of utmost importance for SPIRITUS Breathwork. Due to the nature of this work, the deep processes and breathwork that you are guided through, there are certain contraindications that will stop you from being able to attend.

These are:
Detached Retina.
Recent physical injuries, fractures and/or surgeries.
Brain Conditions; Epilepsy, history or diagnosis of aneurysms, or seizures.
Cardiovascular problems; Severe asthma, heart disease, heart conditions, high blood pressure.
Diabetes.
Adverse reactions from recent C Jab.
Mental Health Conditions; Diagnosed Severe PTSD, severe mental health conditions (bipolar, schizophrenia, psychosis), currently taking heavy medication that alters brain chemistry (anti-depressant, anti-anxiety, antipsychotic).
Hospitalisation for any psychiatric condition, emotional crisis, spiritual emergence within the past 3 years.
Any other medical, psychiatric or physical conditions that would impair or affect your ability to engage in activities involving intense physical and/or emotional release.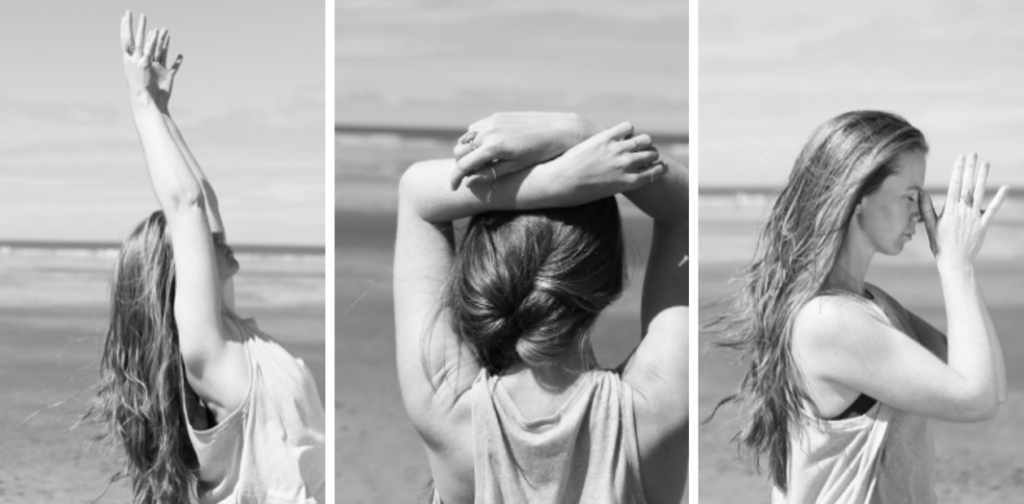 GEORGINA ROSE | EMBODIED YIN YOGA IMMERSION
1ST FRIDAY OF THE MONTH| 6:00PM - 7:30PM
Friday 1st December - In Person Fully Booked, Online Spaces Available
Please note for more up coming dates, click on the Book Now button and secure your spot.
Restore body, mind and heart in these regularly sold-out, monthly Embodied Yin Yoga Immersions. You will be guided through a deeply nourishing Yin Yoga series and somatic breathwork practice to release long held stress and tension, exploring different poses to functionally and energetically work with the whole body.  With different themes to anchor into and journey through, these immersions are designed to not only experience the practice in the moment, but also to be embodied into your daily life.  Practices include guided meditation, somatic breathwork, acupressure, myofascial release, and other specialty yin practices.  Join us either in person or online for your monthly dose of release and restoration.