Kiva & Zen Yoga Studios in Topsham is a magical sacred, healing space offering a variety of yoga classes including Hatha Vinyasa, Astanga, Yin, Menopause and Kundulini, to name a few. Our classes offer options for all levels, so you can choose the best one to fit your vibe. Please see our full time table below for all class information.
JACQUI DOYLE | MENOPAUSE YOGA
MONDAYS | 9:30AM - 10:45AM
Menopause Yoga is designed to help women manage the symptoms of menopause by using specific poses, breathing techniques and meditation practices.
The sequences of the poses that we practice in this class stimulate the ovaries, pituitary and adrenal glands to produce more hormones.
Each week we will work on different symptoms. You will go home feeling relaxed and energised all at the same time.
This class is to support women before, during and after the menopause. Suitable for all levels, including beginners.
CLAIRE HILTON | HATHA VINYASA YOGA
MONDAYS |11:00AM - 12:15PM
Please note that the Hatha Vinyasa Yoga Session has now stopped for the Summer and is due to resume in September. Please contact Claire below to register your interest for September sessions.
These session are holistic and focus on restorative benefits of a physical practise with breath work. Her dynamic stretches focus on linking the mind & body in a flowing practice. Suitable for both beginners and more experienced yogis.
GRAHAM BIDWELL | KUNDULINI YOGA
MONDAYS | 6:30PM - 8:00PM
Kundalini Yoga is a dynamic blend of physical postures, breathing, movement, stretching, meditation, mantra & relaxation. This combination brings awareness, strengthens mind & body, & breaks free from limited beliefs & fears. Something for everyone.Something for everyone, regardless of age, fitness, occupation & experience.
LAURIE CUNNINGHAM | HOLISTIC HATHA YOGA
TUESDAYS | 5:45PM - 6:45PM
Combing classical teachings with a contemporary twist. Merging meditation, self awareness and movement. An empowering practice supporting us to become fully aware of our physical form and helping us to notice patterns and habits that have kept us in discomfort so that we can step into the true essence of ourselves.  By really paying attention within or practice through bending, stretching, inverting and twisting and a deep connection to our breath we can bear witness to our strengths and weaknesses and truly cultivate a deep understanding of ourselves.
NIKKI CASSAP | POWER FLOW
TUESDAYS | 7:00PM - 8:15PM
This practice combines movement based poses in a flowing sequence. These sessions are strong & fluid, including breath work, chanting & yogic philosophy. Moving the bodies subtle energy, clearing a cluttered mind with breath, meditation & relaxation.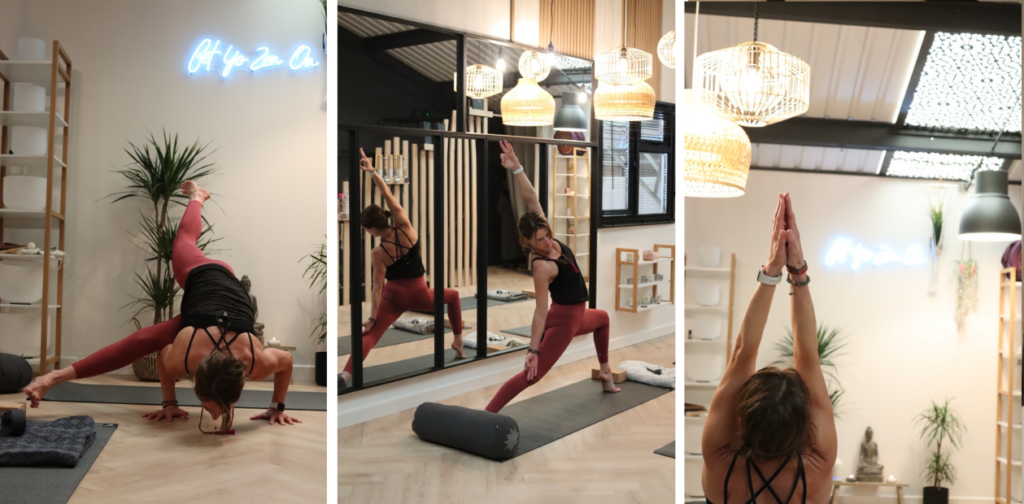 CHARLIE NASH | ASHTANGA YOGA
WEDNESDAYS | 9:30AM - 10:45AM
During this practice we will focus on connecting to our breath, play with different breathing practices and incorporate breath into a flowing practice.
Breath work is the perfect tool to quieten the mind, energize the body and develop tools to deal with stress.
This class is suitable for all levels and modifications given to suit however you feel on the day.
STEVE PAVIS | EVOLUTIONARY PILATES
THURSDAYS | 6:30PM - 7:30PM & 7:45 - 8:45pm
Please note that Evolutionary Pilates classes will not be running during August and will resume in September.
"Evolutionary Pilates Exeter combines Joseph Pilates' original technique with the modern research into connective tissue, or 'fascia'. My studies into ancient Chinese and Yogic wisdom enabled me to see the genius in Joe Pilates' system – adding credibility and thousands of years experiential backing to form a revolutionary understanding of this most life-changing form of exercise.
ANNE HARRISON | MIXED ABILITY YOGA
FRIDAYS | 4:30PM - 5:30PM
A yoga class with something for everyone. From simple stretch's to undo the stresses and strains of modern life, to more conventional yoga postures to challenge and develop your yoga practice. The classes will include a mixture of styles and use of props in a fun and informal environment to help you explore your practice. Each month the same class theme will run every Friday, providing you with the opportunity to see progress and learn sequences you can take home for your personal practice.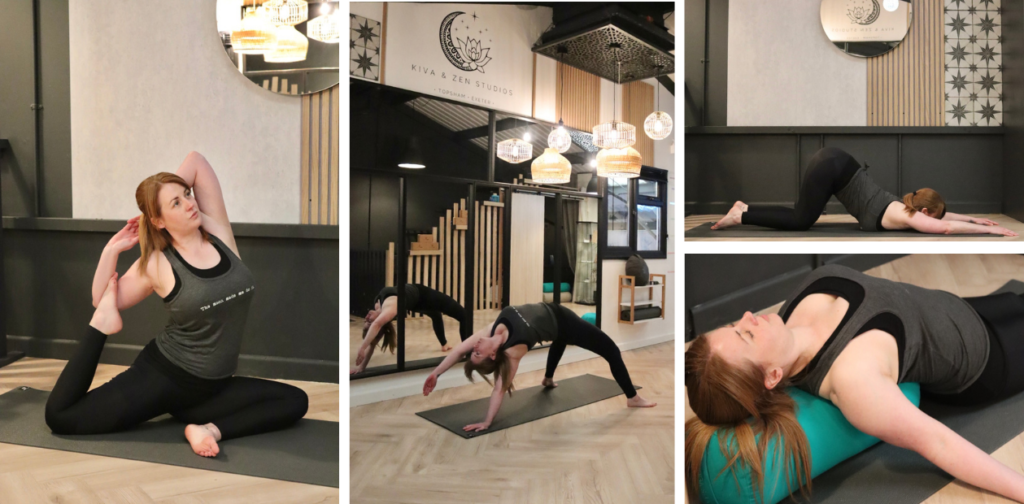 CLAIRE HILTON |NURTURE SESSIONS
1ST WEDNESDAY OF THE MONTH| 7:30PM - 9:30PM
Please note that the Nurture Sessions are on the 1st Wednesday of each month.

The session will be Wednesday 7th September 2022
Nurture Sessions are a blend of restorative yoga, guided relaxation and nurturing luxuries. Find peace during a mindful practice and experience deep relaxation through yoga Nidra (yoga sleep). Indulge the body and mind with your luxury wellbeing treats.
GEORGIE CRICKMERE | YIN YOGA
FRIDAYS ONCE A MONTH| 6:00PM - 7:30PM
Please note for up coming dates, click on the Book Now button and secure your spot.
Restore body, mind and spirit in this deeply nourishing and wholesome Embodiment Yin Yoga Immersion. You will be guided through a nourishing Yin Yoga series to open the body and the mind, releasing long held tension, exploring different poses to functionally work with the whole body. Each month you will be guided through different themes, inviting in various practices to not only experience the practice on the mat, but to also embody the practice and take it off the mat into your daily life. Practices include guided meditation, breathwork, acupressure, myofascial release, and other specialty yin practices.